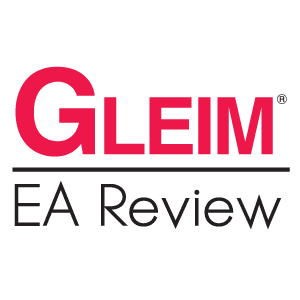 Are you a tax preparer looking to pass the Enrolled Agent exam (AKA the Special Enrollment Examination or SEE)?
You're right where you need to be.
Passing the EA exam and becoming an approved Enrolled Agent with the IRS will allow you expanded access to do tax work in any state, earn a higher salary, and increase your job security.
This will also get your name on the IRS's Directory of Federal Tax Return Preparers with Credentials and Select Qualifications.
Although most people consider the EA exam to be easier than the one taken by CPAs, you'll still need to prepare.
Let's talk about your motive and first steps.
Are you preparing to take the EA exam so you can start your career as a tax professional? No problem! The EA doesn't require education or work experience in the field to register for the exam.
Maybe you're already working in the field but want to become an Enrolled Agent to increase your career mobility. This is doable!
If neither of these situations applies to you, but you have another reason for wanting to crush the EA exam, we've got you.
Regardless of your thought process behind your path toward becoming an Enrolled Agent, you'll want to start by finding resources to help you pass the EA exam.
Gleim Exam Prep offers some of the best, along with Gleim EA discounts.
Why is Gleim so great?
Gleim's materials are structured to ensure you fully understand each exam part. This will not only help you pass the EA exam but also strengthen your skills as a tax professional.
Take a look at these Gleim EA discounts and Enrolled Agent discount codes so that you can build the skills and knowledge you need but do it for less money.
Already an EA?
If you're already an EA but need to secure continuing education credits, Gleim has you covered.
The IRS requires EAs to finish at least 16 hours of CE every year and 72 hours of CE every three years.
Gleim offers an Enrolled Agent Continuing Education Package that bundles everything needed to meet your one-year reporting requirement to the IRS.
Each EA CEC bundle comes with a year's access and:
Range between 12 and unlimited CEC hours
Are available on-demand 24/7
Include quality content from professional educators
Are fast and reliable reporting to the IRS
Are you worried about the cost?
Thankfully, this premier test prep company also offers Gleim EA discounts for EA CEC courses. In addition, Gleim is an IRS-Approved Continuing Education Provider. So, you know the IRS will accept your credits.
Not sold just yet?
Even better, one of the Gleim EA discounts offered includes a free demo!
Gleim EA Discount Codes
Gleim's EA Premium Review System was uniquely designed to ensure you pass the EA exam on the first try. It combines hours and hours of video lectures with access to an EA exam practice question test bank and digital flashcards.
Even better, it pairs you with SmartAdapt™️, Your Personal AI Tutor. This learning platform identifies your areas of strengths and weaknesses. Then, it tailors your study path to help you be 100% prepared for the exam.
With the support of Gleim accounting experts and access to mock exams, you'll be more than ready on EA test day.
Even more exciting is that Gleim offers an Access Until You Pass® Guarantee. This means that you don't have to rush to take the test or worry about losing access if you don't pass on the first try.
Ready to experience the Gleim Premium Review first-hand? Check out our exclusive Gleim EA discount codes below.
Other Gleim EA Discounts
Not sold on Gleim's EA Premium Review System? Future EAs have lots of other options to choose from!
Gleim also offers:
A Traditional EA Review System
EA Challenge Exam Review System
Al a carte access to their Test Bank
Although the perks and prices differ, you can secure each of these offerings at a great rate using Gleim EA discounts.