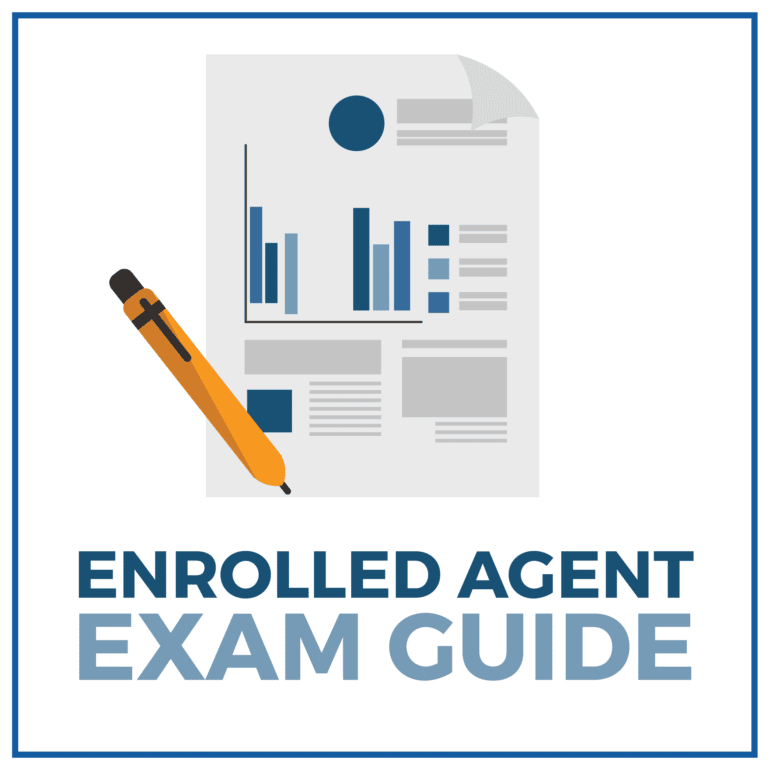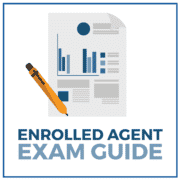 An essential part of becoming an Enrolled Agent is passing the IRS Special Enrollment Exam, otherwise known as the SEE.
The following steps will help you prepare to register, study and pass your EA exam.
Obtain a PTIN
Before you are eligible to apply for the Special Enrollment Examination, you must obtain a Preparer Tax Identification Number (PTIN), which is issued by the IRS.
This is probably the easiest step of the process. Simply or to the IRS website, click on "Renew or Sign-up now" register for your PTIN, and pay your fee.
Now you are ready to register for the SEE.
Register for the EA Exam
Once you've obtained your PTIN, go online and register for your exam. You will be able to schedule all three parts of the exam. You do not have to take all 3 parts of the exam on the same day or consecutively. You can take each part of the EA exam in any order you choose as long as you remain within the available testing window.
The only time constraint is that you must schedule the exam date within 1 year from your date of registration. After that, you have two years to complete and pass all three sections. If you do not pass a section on the first try, you may re-take that section up to 4 times within one testing window.
Enrolled Agent Exam Cost
Each part of the EA exam costs $109. You will be required to pay this fee when you schedule your examinations.
If you need to reschedule your exam, you can do so. If you reschedule your exam within 5 to 29 days prior to your exam date, you will be charged a $35 fee; however, if you reschedule your exam more than 30 days in advance, there is no rescheduling fee.
If you reschedule the exam less than 5 days before your test date, you must call to reschedule (you cannot do so online) and your entire initial fee will be forfeited and you must pay the full fee of $109 again.
Create an Enrolled Agent Exam Schedule
The best way to ensure success is to create an exam study schedule to keep you on track. Your detailed schedule should outline the topics and the amount of time you should be studying for each topic that is tested on the exam.
Various topics on each section of the EA exam are weighted differently, so you should factor that into your exam preparation. You may want to study more for those topics that are weighted the most, and spend less time on material that appears on the exam with less frequency.
Review for the EA Exam
Your best chance at successfully passing this challenging exam involves a comprehensive review of all parts of the exam. The most effective way to prepare yourself is to enroll in an Enrolled Agent Review Course. These commercial courses will cover all three parts of the exam in depth and often provide feedback on your progress in addition to practice tests to simulate the actual exam.
Any good review course will cover all sections on all 3 parts of the exam. These include:
The first part of the IRS special enrollment examination covers Individuals and consists of 5 sections:
Preliminary Work and Taxpayer Data (15%)

Income and Assets (25%)

Deduction and Credits (25%)

Taxation and Advice (20%)

Specialized Returns for Individuals (15%)
EA Exam Part 2
The second section of this exam focuses on Businesses and is divided into 3 sections:
Businesses (45%)

Business Financial Information (40%)

Specialized Returns and Taxpayers (15%)
Typically, candidates find this part to be the most challenging of the three parts of the SEE. The pass rate for Part 2 is approximately 60%, as compared to a pass rate above 80% for the other two parts of the exam.
EA Exam Part 3
The final part of the SEE tests material on Representation, Practices and Procedures, and is broken down into 4 sections:
Practices and Procedures (33%)

Representation before the IRS (25%)

Specific Types of Registration (25%)

Completion of the Filing Process (17%)
Taking the Exam
Each part of the exam contains 100 questions that must be answered in 3.5 hours. In total, you will have to answer 300 questions over a 10.5 hour period to complete the entire SEE exam.
All of the questions on the enrolled agent exam are multiple choice. You must choose from 4 different answers. There are three different types of questions:
Direct Question

Incomplete Sentence

All of the Following Except
If you find one of these formats more challenging while you are studying and taking practice exams, you should spend additional time to improve your chances of doing well on the test.
What to Expect After the Exam
So, what happens now that you've scheduled, prepared for, and taken your exam? You get your results, of course!
The published pass rates for the exam are broken down by exam part.
In the past 3 years, approximately 75-80% of candidates have passed Part 1 of the exam, about 60% of exam-takers have passed Part 2, and the pass-rate for Part 3 is just under 90%, making it the least difficult section of the SEE.
The pass rate for part 2 is traditionally much lower than for the other two parts of the exam. You may want to take this into consideration when studying.
(To see Prometric's Official Results of the Special Enrollment Examinations from 2020-2022, please click here.)
Results
You will know if you passed or failed each part of the exam as soon as you complete it. You will only find out your exact score on the exam if you did not pass.
If you take the time to study for the exam, you will dramatically increase your chances of passing the first time. Take a look at our EA exam review courses to set yourself up for success today!
Bryce Welker is a dynamic speaker, expert blogger, and founder of over 20 test prep websites. He shares his knowledge on Forbes, Inc.com, and Entreprenuer.com, empowering readers to boost their careers. With his help, countless students and professionals have passed certification exams and achieved their dreams. Whether you're seeking career advancement or educational success, Bryce Welker is the ultimate guide to help you get there.