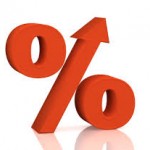 The pass rate on the SEE varies for each of the three parts of the exam. The most difficult test for most candidates is Part 2 (Businesses). Only about 60% of exam takers have passed this part in the past three years.
Part 1 of the exam (Individuals) is also challenging; approximately 75-80% of exam-takers have passed this part of the exam in the past three years.
Most students do better on Part 3 of the exam (Representation, Practices and Procedures), with a pass-rate of just under 90%, this is the least difficult section of the SEE.
Enrolled agent candidates are allowed to take the 3 parts of the exam in any order. Many opt to go for the easiest sections first and leave the hardest, Part 2, for last. This can be a great strategy because passing the first two exams will give students additional confidence and motivation to finish strong.
To see Prometric's Official Results of the Special Enrollment Examinations from 2008-2015, please click here.
EA Exam Pass Rates
| Section | Rate |
| --- | --- |
| Part 1 | 75-80% |
| Part 2 | 60% |
| Part 3 | 90% |