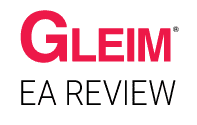 Course Rating: ★★★★★
Gleim EA Review has a number of great features that will appeal to EA exam candidates. Each student is assigned a personal counselor to act as a guide and help personalize the study experience.
Students can mix and match various exam study materials to suit their needs, choosing only those elements they are most likely to use. The large question bank supported by SmartAdapt technology includes actual questions that were released from previous exams. Additionally, unlimited practice quizzes and a final Exam Rehearsal will help candidates prepare for the real thing.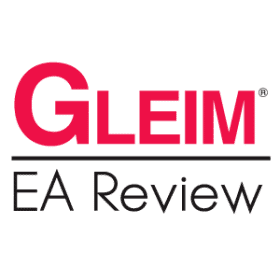 Cyber Monday Sale – $200 Off Gleim EA Premium Course
uses today
Last Used: 2 hours ago
How do you rate Gleim EA Review?
Gleim EA Strengths
1. Personal Counselor and Helpful Staff
One of the biggest advantages of Gleim EA Review is that all students are assigned personal counselors to help them navigate the entire Enrolled Agent exam process. Right from the start, your own counselor will help you create a study plan based on your specific situation and background and answer any questions you have about the exam process.
Not sure how much time you should spend studying and which part of the exam you should take first? Their staff of accounting experts is standing by to answer questions about exam-related content or study material by phone or email. When I called in to evaluate this service personally, I was immediately connected with a friendly staff member who walked me through all the different features of the Enrolled Agent software.
2. Comprehensive and Customizable Online Options

With Gleim's online test software, you can select different types of questions to personalize your practice tests. Choose from questions you've never seen, questions you've never answered, questions you've never answered correctly, or all available questions. This is how the selection screen appears when you are building your test:
Being able to customize your practice tests makes studying much more efficient, because you can avoid working the same problems once you understand how to solve them and focus on other material instead.
3. Performance Analysis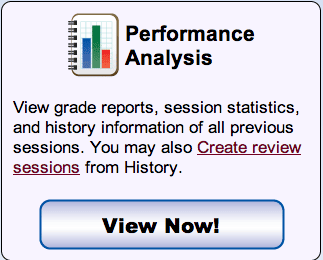 Gleim EA review software comes equipped with SmartAdapt, which helps track your performance as you progress through the course. If you're struggling with a particular section, you can keep retaking incorrect questions until you improve. Ultimately, staying motivated to keep working on your exam review is much easier; test your understanding of new material while staying up-to-date on material you've already covered.
You can also track your improvement through the Performance Graphs section of SmartAdapt, which presents all of your practice exam scores in a more visual way. The user-friendly software allows you to click and view your performance analysis easily, showing you a clear line of progress all the way to exam day!
4. Gleim Instruct Videos
Over 450 videos are available as part of Gleim's EA prep course. These videos condense complicated exam concepts into bite-sized lectures and are taught by a Florida State University professor who also has experience working as a tax professional. If you find yourself struggling to answer some of the practice questions included with this course, many of these videos can help by breaking down specific questions step by step.
5. Study Session vs. Practice Exam
In the Study Session mode you can choose how many questions will be included in your practice exam. This is useful if you don't have much time to study but still want to fit in a quick session on your lunch break or before work. In this mode, your answers are graded immediately and accompanied by an explanation of why your answers were marked correct or incorrect.

Once you start to feel confident with a section, you can switch over to the Practice Exam mode to simulate the actual exam environment. Just as on the EA exam, in this mode, your answers will not be shown until after you have completed all of the questions. The user-friendly software takes the guesswork out of creating a practice exam or study session.
6. Final Exam Review
Exam Rehearsal mode gives students an opportunity to prepare with a computerized test that is almost identical to the actual Enrolled Agent exam. It should be taken at least one week before your scheduled exam date and during your final review. It simulates the real exam environment, including the timing (3.5 hours long) and the number of questions (100 multiple-choice). This gives you a chance to practice your time-management skills while also preparing for the content of the exam.
7. EA Audio Review
The Gleim EA audio review is great for busy students who are always on the move. Each clip is 20-30 minutes long and covers a different study unit. The audio is compatible with most portable music devices and smart phones, which allows students to review material while at the gym, during their daily commute to work, and during many other "non-traditional" study times. You can find more information about Gleim's EA audio course here.
8. Free Demos & Money-Back Guarantee
You can try out any of the options for free on Gleim's website. Simply choose the product you want to try to sample that feature. Moreover, if you are not satisfied with the Gleim EA Review course, you can return it for a full refund (less shipping costs). In addition to their Money-Back Guarantee, Gleim offers a Replacement Guarantee and an Access Until You Pass Guarantee. The company's 3 different guarantees demonstrate their commitment to helping students pass the Enrolled Agent exam.
9. Discounts
Gleim is currently offering an exclusive discount to all Crush readers. Be sure to take advantage of this offer if you decide to purchase their course!
Save 5% OFF all Gleim EA Review products!
CONS
1. Price
Although Gleim's course is not the most expensive EA review course, students should think carefully about which parts of the exam they plan to buy, because buying all three parts of the exam for $598 (with the CRUSH discount) will cost a lot less than purchasing each review component separately. Gleim also offers financing options for those who need it.
Ideal User
Students who are looking for more personalized attention instead of an all-online, purely self-directed program will appreciate the support offered by counselors, who can answer questions and keep them on track. Although there are no live sessions, instructors or tutors, the counselors can get you on the right track and help you plan your studies. Many online programs pitch questions based on your performance on practice questions, but Gleim makes an effort to add human contact to the equation, so that it isn't just you and the test bank.
Auditory learners will benefit from Gleim's EA Audio Review as another means of solidifying the knowledge covered in the review course. Exam candidates who want a comprehensive course with many high quality practice questions and a human element will be pleased with Gleim's program.
My Suggestion
Gleim is one of the most comprehensive EA review courses on the market and is a great fit for anyone who is serious about passing all 3 parts of the test on the first try. One of the course's biggest strengths is the personal counselor program and strong customer support, both of which guide students through the entire Enrolled Agent exam process and answer clients' questions in a quick and efficient way.
The fact that their course is backed by a Money-Back Guarantee, a Replacement Guarantee, and an Access Until You Pass Guarantee shows that they are more concerned about helping you pass than trying to make a quick buck. Download one of the FREE Gleim Demos today so you can decide for yourself! If this course is compatible with your learning style, then you are on your way to crushing the EA exam!
---
Summary of Course Features
Personal Counselor
Adaptive Study Planner
Digital/Review Books
Unlimited Practice Exams
Online Question Bank, Analytics, and Quizzes
Audio Review Lecture Series
Exam Rehearsal™ (full-length practice exam)
Pass Guarantee
Gleim Book Bag
Pricing
Gleim EA Premium Review Package (Includes Parts 1, 2 and 3)
Price: $799
Includes: Digital and physical copies of books, largest test bank of multiple-choice questions on the market, authentic exam day emulation, online review course, access until you pass guarantee, personal counselors, access to accounting experts, free shipping, audio lectures, full length exam rehearsal, and their interactive study planner.
o    Part 1: $289
o    Part 2: $379
o    Part 3: $249
Gleim EA Traditional ( Parts 1, 2 and 3)
Price: $699
Includes: Digital and physical copies of our books, largest test bank of multiple choice questions on the market, authentic exam day emulation, online review course, personal counselors, and their interactive study planner.
o    Part 1: $259
o    Part 2: $339
o    Part 3: $229
Gleim EA Test Bank and Books (Supplement)
Price: $499 includes Parts 1, 2, & 3
o    Part 1: $159
o    Part 2: $229
o    Part 3: $119
Includes: 12 months of access to online test bank with thousands of questions including IRS-released questions from previous official exams, detailed analytics, optional books, and unlimited Practice Exams that simulate the EA exam.
---
Gleim EA Breakdown
| | |
| --- | --- |
| Gleim EA Review | Strengths |
| 1. | Personal Counselor and Helpful Staff |
| 2. | Comprehensive and Customizable Online Options |
| 3. | 5% OFF all Products |
| 4. | Performance Analysis |
| 5. | Study Session vs. Practice Exam |
Best Gleim Coupon Codes & Discounts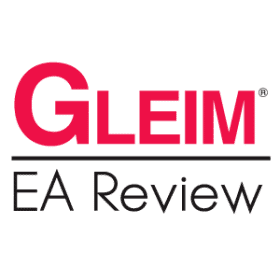 Cyber Monday Sale – $200 Off Gleim EA Premium Course
uses today
Last Used: 2 hours ago
Gleim Exam Prep

Website: Link
Physical Location: Gainesville, FL
Year Founded: 1980
Exams Covered: CPA, CMA, CIA, EA
Continuing Education: Yes
BBB Grade: A+
Trustpilot Rating: 3.5
Social Media: Facebook, Instagram, Twitter, Youtube
Contact Page: Link
Bryce Welker is a dynamic speaker, expert blogger, and founder of over 20 test prep websites. He shares his knowledge on Forbes, Inc.com, and Entreprenuer.com, empowering readers to boost their careers. With his help, countless students and professionals have passed certification exams and achieved their dreams. Whether you're seeking career advancement or educational success, Bryce Welker is the ultimate guide to help you get there.