Course Rating: ★★★★★
Lambers is a pioneer in accounting instruction with over 50 years of experience helping students pass their exams. Because of this, it should come as no surprise that their Enrolled Agent (EA) review course is an extensive study materials that focus on what's important.
Find out more about what they offer below!
How do you rate Lambers EA Review?
PROS
1. Video Courseware
Let world-renowned professor Eva Rosenberg, EA carefully guide you through each step of the Enrolled Agent exam review. Lambers' video courseware takes you inside the classroom without the hassle of attending a live discussion. The lectures demonstrate each aspect of what you need to learn in order to pass.
The videos are available in multiple formats for extra convenience. Follow along with your textbook to solve hundreds of complex problems and always work at your own pace. To ensure you retain the most information, there is a quiz after every chapter.
2. Test Prep Software
Lambers' intuitive Test Prep software is a best-in-class adaptive learning engine with realistic and accurate exam questions. The platform uses a triple testing methodology to guarantee success on the day of your exam. These three strategies include:
Pretest Mode
A diagnostic pretest will determine exactly where you are at and what you need to learn. It establishes a baseline of knowledge, so you don't waste time studying what you already know.
Adaptive Drill Mode
This mode allows you to spend time drilling down on your weak areas. If you don't understand a question, there are thorough explanations throughout the course. The intuitive nature of this prep course software means you don't waste time flipping through hundreds of practice questions you've already answered correctly.
Simulated Mode
Once you've mastered the tough questions, test yourself like it's exam day. The simulated mode creates timed exams to simulate a realistic testing environment. If you don't do well under pressure, this part of the platform is critical.
3. Trending Topics
Lambers stays up-to-date with the most recent trends on the exam. Their Enrolled Agent review course is designed to focus on what's important and what you need to learn as an individual. They explain how to concentrate on hot topics while steering clear of irrelevant ones. Additionally, their study plan covers many of the actual tax forms that are on the exam, showing EA candidates where they test most heavily.
4. No Pass, No Pay
Lambers has a money-back guarantee. This makes them unique when compared to their competitors who typically offer the product until you pass. Consequently, if you fail the EA exam twice they will refund the entire cost. You simply need to provide proof of purchase and exam notices.
5. Free CE Library
With most prep courses, the relationship between student and educator ends once they've passed their exams and received their certifications. However, that's not the case with Lambers and their EA prep course. In order to ensure successful students can maintain their credentials, they provide additional study materials in accordance with the IRS's Continuing Education (CE) requirements. Although these study resources have a value of $500, Lambers has made these available for FREE to all their students— a tremendous additional value!
CONS
1. Video Production Value
Although Lambers has many appealing features on offer with their EA test prep course, one area in which they lag behind other options is in their video content. Although these lectures provide sufficient information to outline key concepts, they're little more than glorified slideshows. If you struggle to stay awake in class during dry lectures, you might have some difficulty getting through this portion of Lambers' prep course. Perhaps more face time with instructor Eva Rosenberg would help to make these otherwise impressive 40+ hours of content more engaging!
---
The Ideal Student
Lambers' biggest sell is their extensive video course guided by an expert tax professional. If you learn best through audio-visual means, then this is one of the best EA review courses for you to try.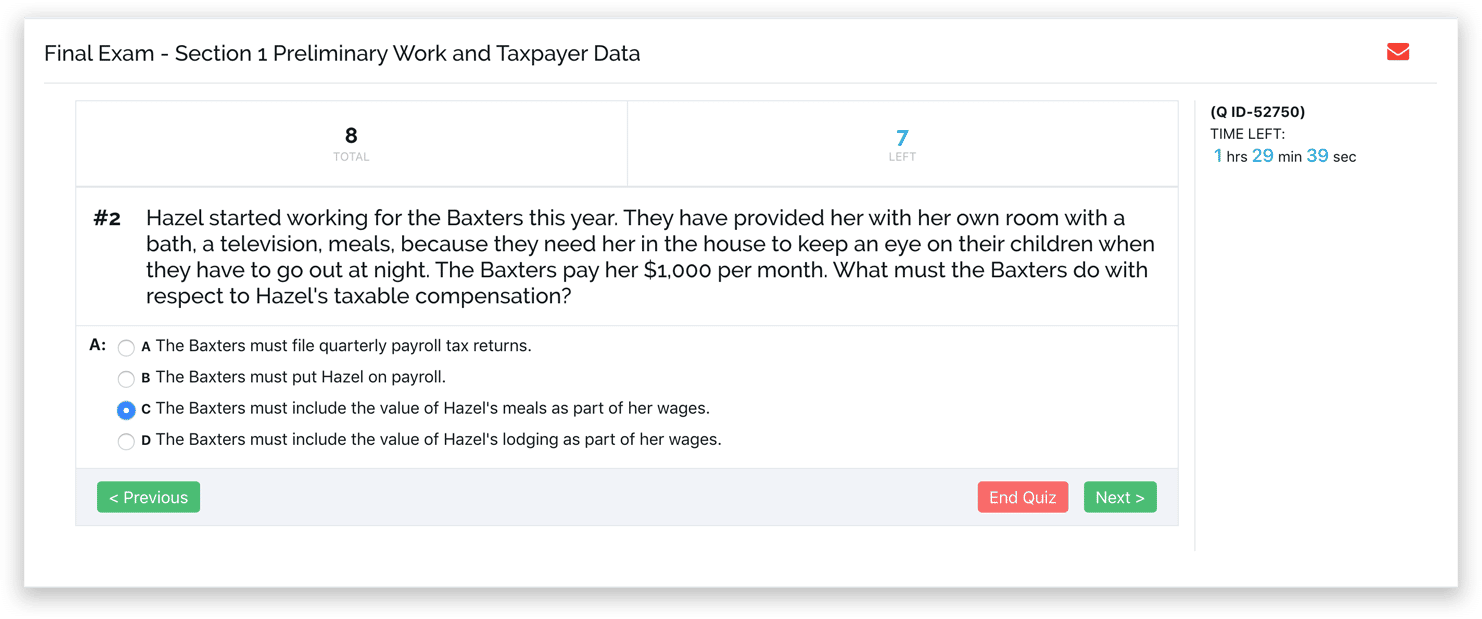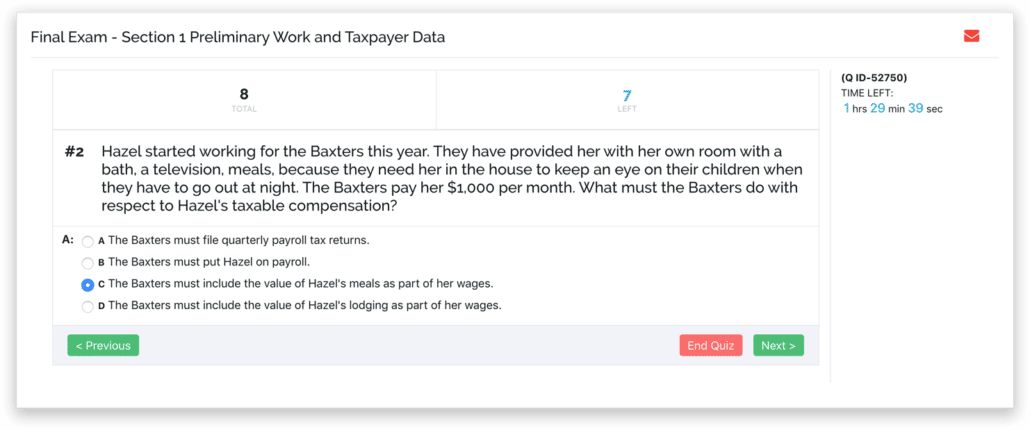 Additionally, if you aren't sure where your knowledge base stands or how prepared you are, their intuitive software program is perfect. Not only will this interactive study guide help establish a standard for your exam review course; it will also show you exactly what you need to work on. 
It's a hyper-focused program for self-motivated students. So, if that's you, take the Lambers EA Review challenge today!
My Suggestion
Lambers has been doing this for decades, so they really know their stuff. They employ top experts in the tax industry who care about seeing students to success. Also, their videos are thorough without being too stuffy and full of incomprehensible jargon.
Ultimately, Lambers runs one of the most developed software programs for exam review on the market. You may not find this level of customization anywhere else, since the three-part adaptive strategy is unique to the brand.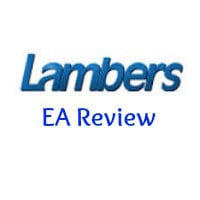 Get Lambers EA Bundle with 1-Year FREE CE
uses today
Last Used: 2 days ago

Summary of Course Features
Here is a quick breakdown of everything Lambers has to offer:
Three-Step Test Prep: Pre-Test, Adaptive Drills, Simulations
Intuitive Test Prep Software with Custom Components
Guidance from Expert Tax Professionals
Printable Flashcard System with 465+ key terms
Customizable Practice Exams
Monitor Performance with Guided Feedback
Remote Support for Tech Issues Through TeamViewer
Pricing
Crush The EA Exam Exclusive Discount Package 
Lambers EA Review Test Prep Software & Video Courseware is $799 with an extra $300 off thanks to our exclusive offer!  Total price $499 with coupon for a limited time only. 
Regular Customer Pricing
Lambers Review EA Test Prep Software
Price: $149.95 each for Part 1, 2, and 3 ($447 for all three)
Includes: Three-mode intuitive and adaptive program that is customized to your learning experience. This includes strategies for pretest assessment and exam simulation.
Lambers EA Review Video Courseware
Price: $299.95 each for Part 1, 2 or 3
Includes: An amazing set of lectures available online or in CD-based format delivered by Professor Arthur Reed, MBA, CPA, MST, showing how to work out problems, step by step.
Lambers Flash Cards
Price: $124.95 each for Part 1, 2, and 3 ($297 for all three)
Includes: There are over 465+ key terms, definitions, and formulas in the Electronic Flashcard Trainer that drills you on key terms and concepts. You can also print them out.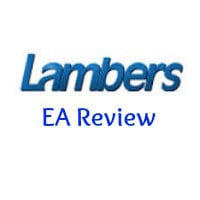 Get Lambers EA Bundle with 1-Year FREE CE
uses today
Last Used: 2 days ago
Bryce Welker is a dynamic speaker, expert blogger, and founder of over 20 test prep websites. He shares his knowledge on Forbes, Inc.com, and Entreprenuer.com, empowering readers to boost their careers. With his help, countless students and professionals have passed certification exams and achieved their dreams. Whether you're seeking career advancement or educational success, Bryce Welker is the ultimate guide to help you get there.