When preparing for the Enrolled Agent exam, you can't take your preparations lightly— after all, the IRS notices the tiniest discrepancies when conducting their own investigations.
In order to ensure you're able to take your exam preparations seriously, we've compared two of the most popular EA prep companies: Gleim vs. Fast Forward Academy. In our analysis we've taken nothing lightly and left nothing to the imagination.
Below you'll find in-depth reviews that will help you find the perfect choice for your exam prep.
Let's stop wasting time and jump right in!
---
Overview of Fast Forward Academy vs. Gleim
Before we jump into the specifics of each course, let's take a step back and briefly go over both companies:
Fast Forward Academy EA Review Course


Fast Forward Academy is a company dedicated to providing higher education for professionals in order to further their careers. In addition to their EA exam prep course, Fast Forward Academy also helps students prepare for several other certification exams. Essentially, they've built their company around three main tenets: expert instruction, powerful technology, and unparalleled support. 
Fast Forward Academy understands that students all have a personalized style of learning. Hence, their services are designed to better handle different types of learning while still providing the kind of academic support you'd expect at the collegiate level. Throw in their user-friendly designs and fully attentive Customer Support Team and you have a real recipe for success.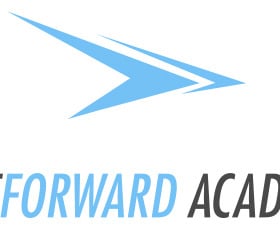 Save $70 on Fast Forward Academy EA Smart Bundle + Bootcamp
uses today
Last Used: 13 hours ago
Gleim EA Review Course


In a world of constant tech developments, it's refreshing to see an Enrolled Agent exam prep company that offers a more traditional service. Ever since the publishing of their seminal CPA review textbook, Professor Irvin Gleim and his wife have continued to work tirelessly to expand their offerings and hone their craft.
In addition to being an eco-friendly company, Gleim also has a basic understanding of a student's most valuable resource— time. By maximizing the amount of knowledge imparted to their students into the least amount of time possible, this Enrolled Agent prep course's effectiveness cannot be understated. Gleim's students clearly agree; they have incredible word of mouth and customer reviews to go along with their pristine services.
---
Gleim EA vs. Fast Forward Academy: Course Access
Gleim and Fast Forward Academy both have solid policies regarding access to your enrolled courses. For both of these providers, you can expect to have access to course materials until you've actually succeeded at passing your Enrolled Agent exam:
Gleim has an Access Until You Pass Guarantee for their courses. Essentially, if you're on your second (or third, or fourth…) attempt to pass the EA Exam, you won't have to worry about paying to extend your membership or shelling out for new study materials.
Instead, Gleim firmly stands by making sure that you get the best EA prep materials for as long as you need them in order to help you pass. Take your time; digital content is automatically updated at no additional cost.
However, it's important to note that the Access Until You Pass guarantee is included only within Gleim's EA Exam bundle— purchasing individual aspects of their package may not include the same level of access.
Fast Forward Academy, like Gleim, also has a very generous policy when it comes to accessing your course materials. They believe that you should have access to the content that you have enrolled for so long as you are still trying to pass your EA Exam.
This Enrolled Agent review course also ensures that you receive regular updates to your digital content at no additional cost. But when it comes to physical textbooks, you'll have to pay for the newest editions— albeit at heavily discounted rates..
Winner: Tie
As both Gleim and Fast Forward Academy offer guarantees that allow you to access your course materials for as long as you need prior to taking your test, this will really come down to your personal tastes.
If you're someone who studies quickly and tends to pass exams on your first go, then these guarantees are probably not as exciting for you as they are for those who delight in taking their time. Alternatively, if you are a fan of physical textbooks, then the heavily discounted newer editions on offer with Fast Forward Academy could be a particularly important special feature.
Gleim EA Review vs. Fast Forward Academy EA Review: Study Materials
The road to success is paved with hard studying, but the building blocks of that road for each of our competitors are made of different materials.
But which of these two review courses offer the best practice questions, video lectures, and flashcards?
Let's jump into the course and platform specifics of both Gleim and Fast Forward Academy:
Fast Forward Academy is dedicated to providing an impressive technological platform. Their system is easy to use — as well as easy on the eyes — which clearly demonstrates that a great level of care has gone into the overall presentation. Additionally, their digital platform (with over 3,500 multiple choice questions and more than 45 hours of video lessons) is accessible across all types of devices, ensuring that you are able to study on the go.
Speaking of studying on the go, Fast Forward Academy also allows you to create your own digital flashcards straight out of the actual lesson plan. This allows you to generate an unlimited number of them— just like how they offer unlimited customizable practice exams. You can also leave notes in your textbook or pose questions to the online Fast Forward Academy community where other students and instructors can help you out.
But if these features don't impress you, this next part probably will: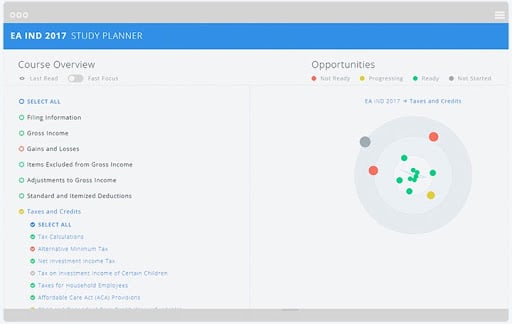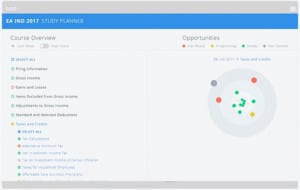 Fast Forward Academy EA Review also includes a Performance Tracker that updates as you go through your course content. The tracker is set up almost like a dartboard; the goal is to get all of the different subjects tracked into the center circle, like a bullseye.
But what about Gleim's Enrolled Agent review course?
Gleim actually has quite a few similarities to Fast Forward Academy's platform. This isn't a negative point against Gleim, but it helps to highlight what new features and benefits they bring to the table.
Basically, Gleim's online platform and physical textbook options differ from FFA in a few key ways:
First, they have the largest selection of test bank options out of any online provider. The 3,900-plus practice questions in these test banks are from previous versions of the actual EA Exam that have been released by the IRS. And since Gleim supports all devices, this vast wealth of EA exam prep content — including over 450 lecture videos — is accessible to you at all times.
People Who Use Gleim Pass
Gleim also tracks your personal performance, similar to Fast Forward Academy. However, the key difference in their systems comes down to Gleim's SmartAdapt Feature. This feature tracks your performance and actually helps guide you through your studies, telling you to focus on key areas and helping you to create a study plan.
Winner: Gleim EA Review
Gleim wins since it not only has the ability to identify areas of weakness, but to also help you tackle these areas head on and improve. Sure, Fast Forward Academy offers similar benefits— but the key difference is the way that Gleim actually guides you through these topics and keeps you on schedule. You really get the most out of your time when you spend it on Gleim EA Review!
Gleim EA Review vs. Fast Forward Academy EA Review: Pricing
There's no avoiding the fact that you'll need to pay up for access to the best EA review materials. Here's how these two courses approach their pricing:
Gleim offers you the option of purchasing their course or study materials independently of each other. However, you'll probably want to go with their bundle to take advantage of all of their features. Either way, you're looking in the ballpark of somewhere just under $400 or just around $600. For the amount of guidance the system affords you in your studies as well as access to video content from actual university professors, this is a great deal!
Fast Forward Academy also allows you to purchase their course and materials as a bundle or as individual pieces. The spread of their pricing is more narrow though, with most of your options staying around the $500 range. For the amount of content included in the course, this is also a real steal.
Winner: Fast Forward Academy EA Review
At the end of the day, Fast Forward Academy offers the lower overall cost for their highest bundled option. If you're looking to get an incredible amount of study content for one of the best price points available, this is your best bet!
Quick tip: Consider signing up for a financing program with Affirm if you need help paying for either of these EA courses!
---
Fast Forward Academy vs. Gleim EA Review: Supplementary Content
Now that we've gone over the main course, what do Gleim and Fast Forward Academy EA Review have to offer as supplementary content?
Aside from their two different EA review course bundles, Fast Forward Academy sells an Enrolled Agent Study Guide and a set of 500 print flashcards. These are more affordable than the full course bundle, but the price can still be intimidating for what you get.
Gleim doesn't offer paid supplementary content for their EA students. However, they do have an entire section of their website dedicated to free student resources. You can find over 100 free study questions for the EA Exam in addition to handy guides to tax industry updates. It's nice to see so many helpful links and free materials and is a welcome surprise if you're used to paying for everything.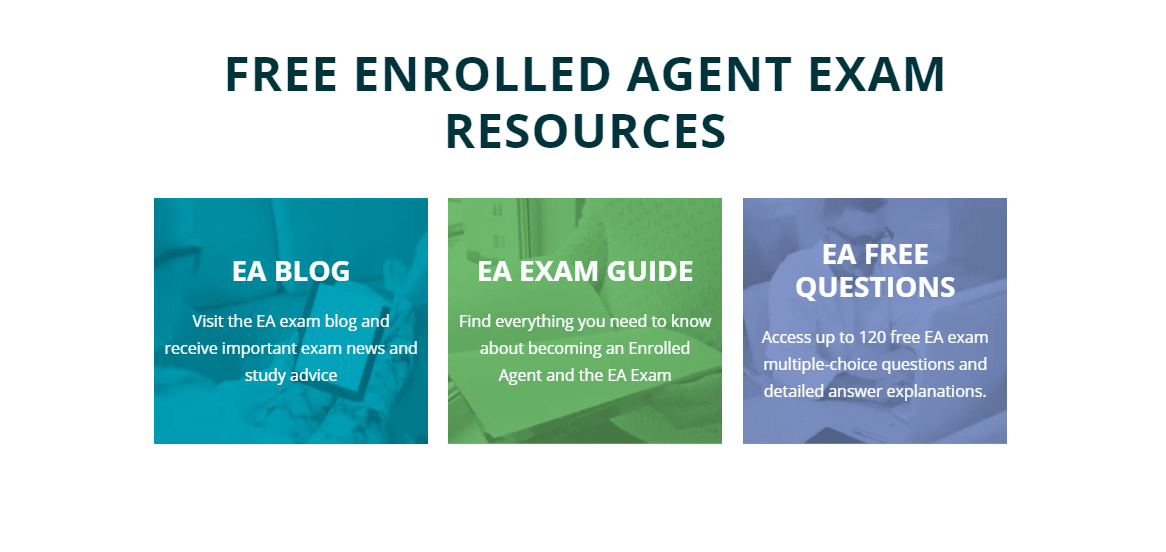 Winner: Gleim EA Review
Although FFA offers some extra study materials that Gleim doesn't, they devoted an entire section of their website to help future Enrolled Agents completely free of charge. This certainly speaks volumes of their dedication to education, and it gives them the win in this category!
---
Final Recommendation
Now that we've broken down what both Gleim and Fast Forward Academy has to offer students taking the Enrolled Agent exam, which is the best choice?
Winner: Gleim EA Review
The fact that Gleim has been helping students for so long, and has continued to stand the test of time, makes them easy to recommend. Their commitment to students is clear in their abundance of resources and free study materials on their website. Give them a look if we've piqued your interest here today.
Bryce Welker is a dynamic speaker, expert blogger, and founder of over 20 test prep websites. He shares his knowledge on Forbes, Inc.com, and Entreprenuer.com, empowering readers to boost their careers. With his help, countless students and professionals have passed certification exams and achieved their dreams. Whether you're seeking career advancement or educational success, Bryce Welker is the ultimate guide to help you get there.