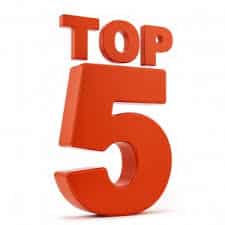 Choosing the right EA review course is the single most important decision you will make on your Enrolled Agent journey.
You will be spending hundreds of hours studying, so it's crucial to find the course that best fits your learning style and background.
So here's the good news – I have personally tested every major EA prep course on the market so you don't have to! The comparison chart below will help you figure out which course best fits your needs.
Best EA Prep Course Study Material Comparisons & Discounts 2018
Lambers EA Prep Course
Wiseguide EA Study Material
Here are the best EA study material review courses to help you pass the exam on your first try and become an Enrolled agent.
Enrolled Agent Courses

Gleim EA Review

Surgent EA Review

Gryfin EA Review




Lambers EA Review




WiseGuides EA Review



RANKINGS

#1

#2

#3

#4

#5

OVERALL RATING
COMPANY
Gleim EA Review
Surgent EA Review
Gryfin EA Review
Lambers EA Review
WiseGuides EA Review
PRICE
$630

$598

Get Discount
$599

$499

Show Coupon
$527

$457

Show Coupon
$1,350
$237
PRACTICE QUESTIONS
3,500
1,800+
1,700+
Several Hundred
2,880
UNLIMITED COURSE ACCESS
12 Months
12 Months
12 Months
12 Months
MONEY BACK GUARANTEE
14 Day Refund
Yes – Must Fail Twice
Must Score 85%+ On All Coursework
VIDEO LECTURES
CUSTOMER SUPPORT
Personal Counselor Phone & Email Support
Phone, Email and Live Chat Support
READ MY FULL ANALYSIS
Read Full Review
Read Full Review
Read Full Review
Read Full Review
Read Full Review
GET STARTED
START NOW
START NOW
START NOW
START NOW
START NOW
Gleim EA Review (Rank: #1)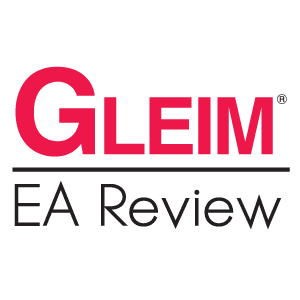 OVERALL RATING: ★★★★★

Course Includes Personal Counselor: If you enroll in Gleim's EA prep courses, your very own counselor will guide you through the Enrolled Agent Exam process. Your counselor will help you create a study plan and answer all of your questions about the exam process. You'll also have access to a team of experts by phone or email if you have questions about exam-related content or study material.

Customize Your Practice Tests: The user-friendly online test software allows you to customize your practice tests with ease. Create an exam that consists of questions you've never seen, questions you've never answered, questions you've answered incorrectly, or all available questions. This is convenient because it allows you to create a short exam if you want to fit in a quick study session.

Course Analytics: Gleim EA's software comes with detailed analytics to help you track your progress and performance. The software records your most recent attempt, the average of your last 3 attempts, and your cumulative average. You can also check the Performance Graphs section to see your progress or create study sessions based on your study history.

Final Exam Review: The Exam Rehearsal mode allows students simulate the actual EA Exam with a computerized test. Gleim recommends that students take this exam at least one week before their scheduled exam date and during their final review. Just like the real EA exam, this test is 3.5 hours long and includes 100 multiple-choice questions, so you can practice your pacing while answering so many questions.
Learn about the 2018 tax changes with this FREE Gleim webinar.

Click here.
Surgent EA Review (Rank: #2)
OVERALL RATING: ★★★★★

Adaptive Learning:

With Surgent, you'll be studying smarter, not harder. With the integrated adaptive learning software, you will be studying the topics you don't know instead of reviewing the areas you've already mastered.

Clear Course Design:
Thanks to the updated interface 1.5, Surgent is set up with an organized dashboard that clearly shows your progress, overall score, hours studying, and even a count down to your exam date. The clear design throughout the course helps you stay focused on your studies and on track to pass.

Available in Spanish: The only EA review course out there that has Spanish answer explanations. This is great for all the native Spanish speakers out there!

No Video Lectures: Since Surgent's goal is to reduce your study time, there are no video lessons for you to watch. Visual learners should check out other courses if this is a necessity.
Gryfin EA Review (Rank: #3)

OVERALL RATING: ★★★★★

Great Value: Higher rated courses offer more questions and a few more bells and whistles. GryfinEA Review, however, is likely the best fit for budget-conscious customers, as they offer a very respectable volume of questions with the same core offering as many other companies (but for considerably less money).

Up-to-date Technology: Gryfin EA Review provides candidates with an intuitive course dashboard that makes it easy to track their progress. Their adaptive-learning technology helps students create customized study programs to suit their needs. Use the course tools to identify your weak areas and focus on topics that need additional review to optimize your study time.

Course Analytics: The software's built-in reporting function allows students to access progress reports, reference reports, or the results of their most recent study session. You can choose to view each of these reports in either a detailed or summarized format. An unlimited number of practice exams can be created from the challenging questions to simulate the computerized exam environment of the actual exam.

Fewer Practice Questions: With 1,700 practice questions, Gryfin lags behind several competitors, who offer 2,000-3,000 questions. In their defense, Gryfin attempts to provide students those questions that are the most difficult and relevant, many of which come from previous exams. Although many students prefer as many problems as possible, Gryfin makes the argument that quality trumps quantity.
Lambers EA Review (Rank: #4)

OVERALL RATING: ★★★★★

Multiple Options for Review: Lambers offers students the option to review with audio lectures, video lectures, and an online workbook. The audio review course can be downloaded to your computer and then synced with iPods and other MP4 media players for convenient study while you exercise or commute.

Quality Instruction From Industry Expert: Instructor Arthur Reed is an expert in this field and shares his knowledge in a straightforward manner. Audio-visual learners will appreciate his easy-to-understand lectures and get the most out of watching him work through a large number of problems.

Price: Once you add up the cost for each of the components of Lambers' course, the price is extremely high compared to what you get. There is no discount for buying the study materials for all 3 sections of the exam, and most competitors offer more practice questions and better technology for a much lower price.

Dated Technology: Students looking for the most recent technology will be disappointed by Lambers' outdated dashboard and basic software. Although the course includes online adaptive drills and a simulated exam mode, the technology (CDs to upload course lectures, etc.) and design are very dated. In addition, the course offers only a few hundred practice questions compared to thousands from competitors.
LEARN MORE ABOUT LAMBERS EA REVIEW
WiseGuides EA Review (Rank: #5)
OVERALL RATING: ★★★★★

Low Price: Pay as little as $49 per exam section (90 days of access) or $79 for each part of the exam, or $237 for all three (12 months of access). The WiseGuides EA course includes access to all online features, practice questions and online exams, 1,500 digital flashcards and hard copy textbooks.

Number of Practice Questions and Materials: You'll get a total of 2,900 study questions and 1,700 electronic flashcards for all three parts of the exam, an unlimited number of online practice exams, and eLessons or printed Lesson Books for additional practice. Although the technology is old, you will get a lot of material at a bargain price, making this course a great supplement to another study program.

Outdated Technology: In terms of layout and design, this course needs significant updates. Limited feedback and analytics are available when it comes to performance tracking, and the online tools and course dashboard are very basic and old-school. The free demo will give you an idea of the tools and capabilities you'll get with this course, so definitely try it before you buy it.
LEARN MORE ABOUT WISEGUIDESRoger CPA
What is the best EA review course?
Top 5 Best Enrolled Agent Review Courses 2018 – Comparison Guide!
| | |
| --- | --- |
| EA Review Courses | Best Feature |
| Gleim EA | Most Comprehensive |
| Surgent EA | Clear Course Design |
| Gryfin EA | Adaptive Learning Tech |
| Lambers EA | Flashcards |
| WiseGuides EA | Amount of Practice Questions |
Enrolled Agent Courses
Written by: Bryce Welker
5 / 5 stars
Additional Resources to Get You On the Right Track
Not sure you want to become an Enrolled Agent? Don't worry, I've got your back! Check out my Enrolled Agent vs. CPA comparison and see what's a better fit for you. You can also learn more about other finance and accounting related certifications: CPA Exam Courses, CFA Prep Courses, and CIA Study Materials. And if you have any Enrolled Agent questions, just drop a comment below and I'll personally help you find the right course for you!